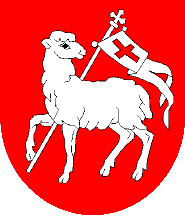 i Alternate names: Urzędów [Pol], Orzendov, אוז'נדוב [Yid], Uzhenduv, Ужендув [Rus], Urzendov, Urzendow, Uzhendov. 50°59' N, 22°09' E, 26 miles SW of Lublin, 22 miles NNW of Janów Lubelski, 6 miles NW of Kraśnik. This village in Kraśnik powiat, Lublin Voivodeship in eastern Poland is the seat of the administrative district called Gmina Urzędów, 9 km (6 mi) NW of Kraśnik and 42 km (26 mi) SW of the regional capital Lublin.  The village population is 1,060. One former beit midrash building remains. [July 2009]
Normal 0 CEMETERY: The Jewish cemetery from 1900 or 1910 is 1-km south of the market in fields with a hedge. Vandalized in 1942 during WWII by the Germans, they stole the gravestones for construction purposes. After liberation, no gravestones remained. Survivors and descendants created a Holocaust monument in 1993. [July 2009]
US Commission No. AS 195
Alternate German name: Urzendow. Urzedow is located in the Lublin region at 50º59' 22º09', 39 km SW of Lublin, 9 km N of Krasnik. The cemetery is 1.5 km SW of the city center. Present population is 1,000-5,000, no Jews.
Town: Urzad Gminy, tel. 33.

Regional: region Konserwator Zabytkow, Lublin, 4 Archidakonska St., tel. 259-37.

Interested: the Society of Friends of Urzedow.

The earliest known Jewish community was late 19th century, when the cemetery was also established. 1921 Jewish population was 284 (8%) with last known Orthodox burial in 1942. No other towns used the unlandmarked cemetery. The isolated rural flat land has a sign or plague in Polish and Hebrew mentioning Jews, the Holocaust, and the Jewish community. Reached by crossing private property (fields), acess is open to all with no wall or fence, no gate. No gravestones are visible. The cemetery has a special memorial monument to Holocaust victims erected in 1993 by local non-Jewish residents, Jewish individuals within Poland, and Jewish individuals abroad. There are no known mass graves. A regional or national government agency owns property used for industrial or commercial use, storage, and waste dumping. Adjacent properties are agricultural and a sandpit used for waste dumping. The cemetery is a smaller area compared to 1939 due to sandpit. Rarely, private visitors stop. The cemetery was vandalized during WWII but not in the last ten years. There is a regular caretaker and no structures.
Pawel Sygowski, 64/59 Kalinowszczyzna St., 20-201 Lublin, tel. 77-20-78 completed survey in April 1994 after a visit in March 1994. Field surveys and interviews of some locals were used. A documentation card exists.
Last Updated on Thursday, 23 July 2009 15:39