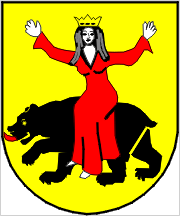 Alternate names: Sawin [Pol], Savin, סאוין, Савин [Yid, Rus]. 51°16' N, 23°26' E, 10 miles N of Chełm, 20 miles SSW of Włodawa, 38 miles E of Lublin. Jewish population: 458. Sawin is a settlement in Chełm powiat, Lublin Voivodeship in eastern Poland and the seat of the administrative district called Gmina Sawin, 14 km (9 mi) N of Chełm and 61 km (38 mi) E of the regional capital Lublin with a population of 2,181. Normal 0 The first record of the Jewish community comes from 1627, when a Jew named Kalman bought a house in the market. In 1887 the town's 139 Jews accounted for 14.4% of all residents. The first synagogue was built on ul. Brzeskiej prior to 1886. A second synagogue was built in 1925 when 611 Jews living there represented 48% of the village population. 650 were there at the outbreak of WWII. The Nazis destroyed both synagogues and created a slave labor camp in November 1940 for local Jews and others from Krakow, Czechoslovakia, France, Austria, and Yugoslavia. They built drainage ditches and later were sent to extermination camps. Sawin's labor camp was closed on December 9, 1943, marching prisoners to Sobibor. In the city are houses that once belonged to Jews and on one until a few years ago, its sukkah still was visible.
The 0.2 ha cemetery on the outskirts of on the village street called Chuteckiej that the Germans vandalized in 1943 has 1 or 3 toppled gravestones with Hebrew inscriptions that date from the early 20th century. In 1999, at the initiative Mordechaj Holcblat, the area received a wooden fence. In 2000-2001 Philip Goldstejn from Canada and Mordechaj Holcblat from Israel created a Holocaust memorial on stone brought from Israel. They had the cemetery cleaned, remaining gravestones reset, and a wood fence created. It place table on base, it has brought which (who) from Israel, Mordechaj Holcblat, with help from regional Gmina Sawin and priest Edward Seredą. Cemetery care is by local school students. Normal 0 Photos. [June 2009]
US Commission No. AS 182
Town is located in the Chelm province at 51º16' 23º26', 20 km N. Cemetery: 1500 meters NW of town center on the road to the vilage Chutcze. Present town population is 1,000-5,000 with no Jews.
Local: Urzad Gminy, 22-107 Sawin, tel. 0-82-663089.
Regional: mgr. Wojewodzki Konserwator Zabytkow, Chelm, ul. Lubelska 63, tel. 65-00-85, 65-58-72.

The earliest known Jewish community is pre-WWI when the unlandmarked Orthodox cemetery was established. 1921 Jewish population was 622 (48.4%). Living here was Mordechai Michael Jastman-1883. The last known Jewish burial was 1943. The isolated, rural, wooded flat land has no sign or marker. Reached by turning directly off a public road, access is open to all with no fence, wall or gate. The cemetery is 0.2 ha as before WWII. Three stones are visible in original location with less than 25% toppled or broken.[macewy?], date from 20th century. The sandstone and concrete finely smoothed stones are inscribed in Hebrew. The oldest gravestone in the cemetery is "olires miedryerojenny". [sic] There are no known mass graves. A regional or national governmental agency owns the property used for forest. Adjacent property is forest. Rarely, private visitors stop. It was vandalized after World War II. No care or structures. Weather erosion is serious threat Vegetation is a seasonal problem preventing access and a constant problem disturbing graves. Vandalism and security are moderate threats.
Pawel Sygowski, Kalinowszczuzna 64/59, 20-201 Lublin tel., completed this survey 77-20-73 August 1995 after a visit in July 1995. He conducted interviews.
Last Updated on Sunday, 05 July 2009 11:14