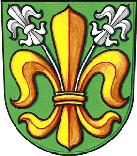 US Commission No. CZCE000405
Alternate German name: Strantschitz. Strancice is located in Bohemia, Prague E (Praha-vychod) at 49º57 14º41, 5 km SSE of Ricany and 22 km SE of center of Praha. Cemetery: 700 meters W of synagogue near road leading to Vsechromy on cadastre of Vsechromy. The Present town population is 1,000-5,000 with probably no Jews.
Town: Mayor Petr Svoboda, Obecni urad, 251 63 Strancice 11; tel. 204/831-21.

Regional: Okresni Urad-Referat Kultury (Director: JUDr. Vojna), namesti Republiky 3, 110 01 Praha 1; tel. 0223-66-565 and 23-60-363 and Jewish Congregation: Ms. Jana Wolfova, Zidovska Nabozenska Obec v Praze, Maislova 18, 110 01 Praha 1; tel. 02/231-69-25.

Interested: Statni Zidovske Muzeum, Jachymova 3, 110 01 Praha 1; tel. 02/231-06-34 or 231-07-85 and local historian: Mr. Budsky, 251 63 Strancice 196.

Earliest known Jewish community was prayer room recorded in 1840s. 1930 Jewish population was 8. Scanty congregation for surrounding villages. Peak Jewish population in second half of 19th century with 70 paying members in congregation in 1872 and approximately 200 people in congregation in 1890. Later, Jews moved to big towns. Independent congregation existed until 1920s. This was the birthplace of Emil Kolben (1862-1943), electrical engineer and former assistant to Thomas Edison, and noted industrialist in Prague. The unlandmarked Jewish cemetery originated at end of 19th or early 20th century with last known Conservative Jewish burial before 1943. The isolated rural (agricultural) flat land has Czech inscription tablet on a Czech sign in tree. Reached by turning directly off a public road, access is open to all via a broken low masonry wall and no gate. The pre- and post-WWII size of cemetery is 0.1712 ha.
1-20 stones, all in original location, date from 20th century. The granite finely smoothed and inscribed stones or multi-stone monuments have Hebrew and Czech inscriptions. No structures. Praha Jewish community, probably, owns Jewish cemetery property. Adjacent properties are agricultural. Rarely, private visitors and local residents stop. Vandalism occurred in 1981-91 and when tombstones were removed and mortuary pulled down after 1963. Local/municipal authorities did restoration in 1991 with vandalism afterward. There is occasional clearing or cleaning by authorities. Moderate threat: uncontrolled access and pollution. Slight threats: weather erosion, vegetation and vandalism.
Vlastmila Hamackova, Zabelska 37, Martina Chmelikova, Nad Ondrejovem 16, 140 00 Praha 4; tel. 02/69-20-350 and Jiri Fiedler, z"l, Brickova 1916, 155 00 Praha 5; tel. 02/55-33-40 completed survey on 31 August 1992. Documentation: censuses of 1849, 1921, and 1930; Jahrbuch fur die israelische Cultusgemeinden Bohemens (1894-1895); Gustav A. Schimmer: Statistik des Judenthums (1872); Jan Herman: Jewish Cemeteries of Bohemia and Moravia (1980); research notes of Statni Zidovske Muzeum Praha (1965; letter of local historian (1983). Other documentation was inaccessible. No site visits or interviews occurred.