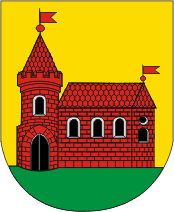 Alternate names: Hlusk [Bel], Glusk [Rus, Yid], Hłusk [Pol], Glussk, Halusk, Russian/Belarusian: Глуск, 29 miles SW of Bobruysk at 52°53' N, 28°41' E. Yizkors: Bobruisk; sefer zikaron le-kehilat Bobruisk u-veneteha (Tel Aviv, 1967) and Pinkas Slutsk u-benoteha (Tel Aviv, 1962). Hlusk Raion (Belarusian: Глускі раён, Russian: Глусский район, Glussky raion) is a raion (district) in Mahilyow Voblast, Belarus, the administrative center is Hlusk. sattelite photo. Old Jewish homes photos. Archival source. Other sources:
Encyclopedia of Jewish Life (2001), p. 436: "Glussk".
Pinkas HaKehilot, Poland, Vol. 7 (1999), p. 121: "Glusk"
Shtetl Finder (1980), p. 24: "Glusk, Halusk".
1897 Jewish population: 3,801. Birthplace of Rabbi Yitzak Halevi Segal andJehiel ben Solomon Heilprin (ca. 1660-ca. 1746) who was a Lithuanian rabbi, kabalist, and chronicler and a descendant of Solomon Luria. He was rabbi of Glusk in Minsk kahal until 1711 when he was called to the rabbinate of Minsk and officiated also as head of the yeshivah until his death.
In early August 1941, a ghetto was established on the open space near the airfield in the southeastern part of Bobruisk. Jews from Starye Dorogi, Slutsk, Krichev, and Glusk were brought there. The majority were murdered in two large operations carried out in September and November 1941. [February 2010]
Cemetery: photo. The cemetery is in ruins. [February 2010]
Last Updated on Thursday, 18 February 2010 14:05